Welcome To Our Kids Department!
On Sunday morning, Nursery and Sunday school
start at 9:30 for babies through 4th grade.
Our 10:45 hour offers kid's church
with
live music
and
great teaching that is appropriate for the age of your child.
If you have any questions our children's director,
Mitzi Callahan,
will always be available to help!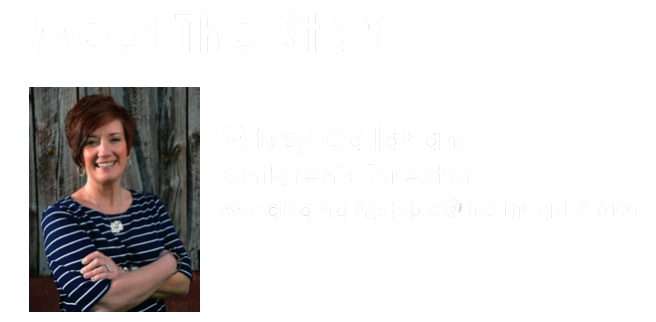 Sunday Morning Activities
9:30am- Nursery/Sunday School
10:45am- Nursery/Kid Church
Wednesday Night Activites
6:00-6:20pm/ B3 Voices (K-5th Grade)
6:20-7:30pm/ Mission Friends (3-PreK)
6:20-7:30pm/ GA's & RA's for (K-5th)