Dennis Mcnulty
On many beautiful afternoons you can find Dennis enjoying one of his passions, bicycling the rolling hills of northwest Georgia. However, the lifelong passion that really drives him is his desire to see God's word communicated in a relevant, practical, hands-on way. You can experience his practical messages every week in either of our two services (9:40 and 11:00).In his spare time he enjoys working out, DIY projects and coaching youth sports. He has been married to his high school sweetheart, Renee for thirty-four years and is the proud father of five children- Bonnie (29), Austin (27), Travis (24), Hailey (18), and Sean (13).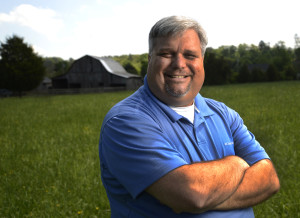 Billy Christol
Billy Christol brings 15 years of youth ministry experience to Burning Bush Baptist Church. He has a desire to see youth grounded in their faith and growing as a disciples of Christ.
Billy is also a frequent speaker at youth ministry events and seminars. For fun he enjoys playing and teaching drums and is an avid collector of ethnic percussion instruments. Originally from Chickamauga, Billy is especially glad to be "back home"
serving in this community. Billy has been married to his wife Joanie for 20 years and has three children Reagan (16),
Bailey (12) and Braxton (6)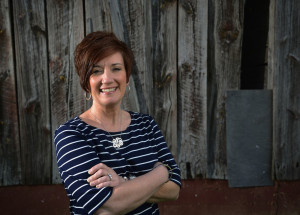 Mitzi Callahan
Children's Director
For the last 4 years, Mitzi has been ministering with the children of Burning Bush. As the Children's Director she feels blessed to be a part of so many children's lives. Mitzi knows that the Lord is working in many wonderful ways in our children's lives and is excited about watching them grow in Christ. When not at the church, she enjoys spending time with her family- Mia and Randy, close friends, or painting furniture and thrift store shopping.
Joseph Frejosky
Joseph brings a variety of experience in discipleship and in worship ministry. He oversees our services and small group ministry. He is passionate about training and investing in leaders. He thoroughly enjoys walking with them in their journey through spiritual transformation. He is also married to his wife Brianna who is active in leading and teaching in the youth ministry. When not at the church, he enjoys playing sports, watching sports, and rooting for the Dallas Cowboys. Joseph joined the staff in 2014.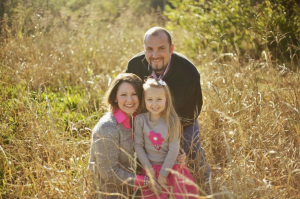 Eddie Bolin
Worship Leader
Eddie has been in music ministry since the age of 12 when he led his first choir. He has since been part of multiple worship ministries both as a leader and a minister. Eddie has been a worship leader since 2004 and ordained as a minister in 2007. Eddie is married to his wife, Dana, and they have one daughter, Reagan. He loves riding his motorcycle, building things with his hands, spending time with my family. Christmas has got to be his favorite time of the year for both obvious reasons and creating a home lighting spectacle.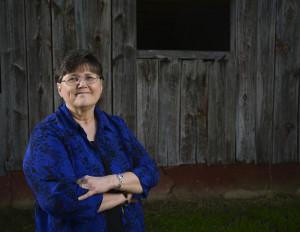 Joan Walker
Church Secretary
Joan has been the secretary at Burning Bush for 14 years, and in secretarial church ministry for over 20 years. She loves being the "Church lady" and feels blessed to have made many friends in this part of the ministry. She and her husband, Buddy, have been married for 22 years, have 5 children and 10 grandchildren. She loves finding treasures at the world's longest yard sale, gardening, and taking care of her cats (her babies).